Landscape Construction
When it's time to spruce up your property, whether it's a simple planting renovation or a detailed high style outdoor room for entertaining, make Basic Landscape your first and last call. We offer landscape design, hardscape construction, lighting and planting services for your home in Chicago's Western Suburbs.
Look to us for:
---
Hardscape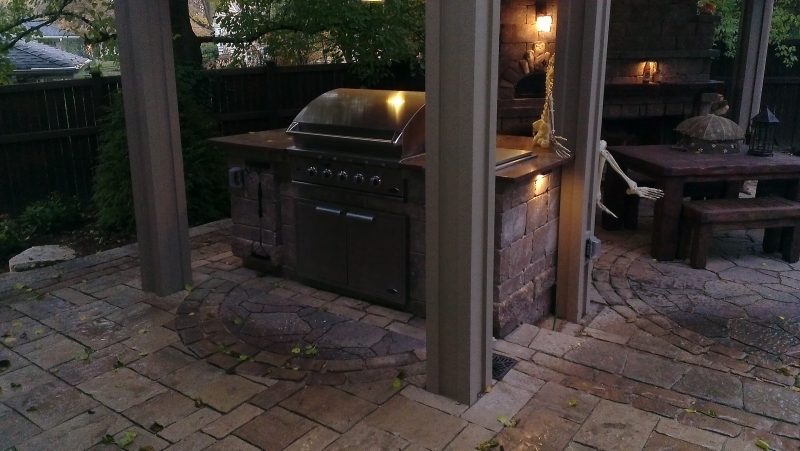 Features such as outdoor kitchens, patios, driveways, retaining walls and stone walkways create an elegant and functional structure for your home and garden.
On cool evenings a fireplace or fire pit will be the coziest and most popular gathering spot in the neighborhood.
Re-define your property's entrance with welcoming paver walk .
Tame difficult slopes and make changes in grade graceful with retaining walls, boulders and outcropping rock .
Whatever the project or choice of material, let us do the heavy lifting.
We'll build your paving and masonry elements to last.
---
Landscape Lighting Systems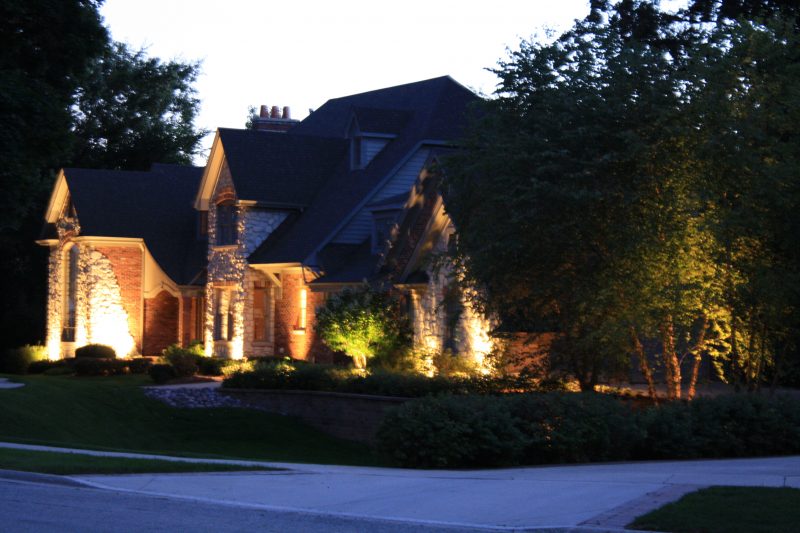 A carefully designed and executed lighting plan can add drama and value to your property, whether it's defining an outdoor entertainment area, highlighting beautiful trees and architectural features or path lights for safety and security.
Already have a lighting system?
Ask about upgrading to our high performance, energy efficient LED bulbs.
---
Water Features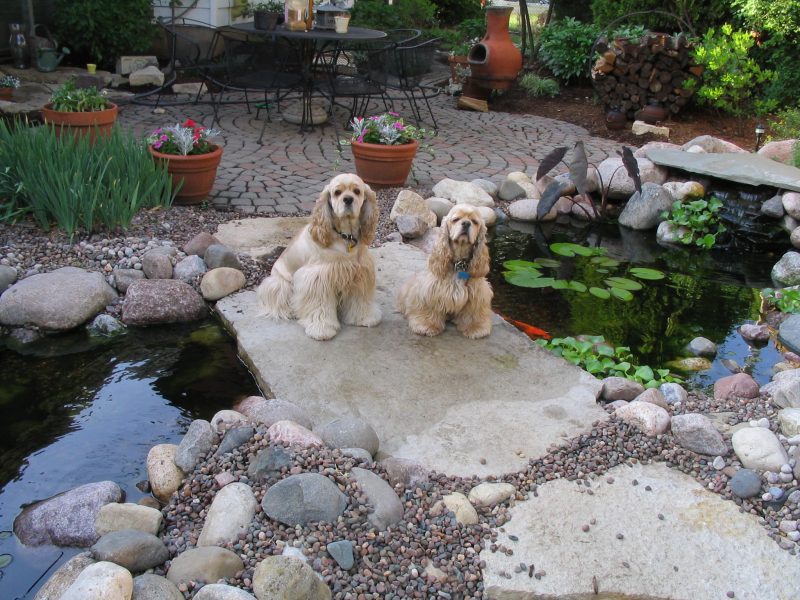 The soothing sounds of a fountain near the patio to help ease away the tensions of a tough day at the office, a waterfall with a pond and stream to give your landscape the full on excitement of water in motion, there's nothing quite like water in the landscape…
Drainage and Stormwater Management
Standing water and poor drainage is unhealthy for plants (think root rot) and people (mosquitos). Something as simple as drain tile and a dry well can be an easy fix for that nasty, muddy wet spot in your yard.
Rainwater Harvesting systems and permeable pavers can be an environmentally responsible and viable part of the stormwater management plan required by most municipalities when additional impervious hardscape areas are part of the plan.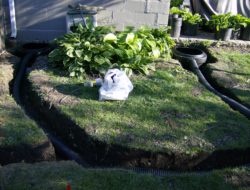 Whatever your water wishes might be, we have solutions ranging from cost effective to truly elegant!
---
Planting

When it comes to plants, we are all about 'Right Plant/Right Place' and we are fanatics about proper planting. Count on us to select and install a beautiful selection of hardy, site tolerant and low maintenance varieties in landscape ready sizes.
Need a new shade tree to help cool your home, or maybe something to replace the Ash you lost to Emerald Ash Borer?
How about a new flowering ornamental tree to replace that long suffering crabapple?
Flowering shrubs and evergreens to update the overgrown foundation plantings your builder installed?
Or maybe a bed of shade tolerant perennials or groundcover for that area where the lawn won't grow?
Best of all, we'll guarantee what we plant for up to 2 years! (For full guarantee terms and conditions, see your Basic Landscape representative)
---
Call us now at (630) 220-1344 to schedule a consultation.